Title Advocates Say NTRAPS Or Non-Title Recorded Agreements For Personal Services Target Seniors 
A charming real estate agent is helping an elderly couple sell their home except they are not selling right now. When they are, they have an exclusive agreement to use only him thanks to an NTRAPS agreement. 
In return for signing the NTRAPS agreement, real estate broker hands the elderly couple a check for $300. He now hopes to be the exclusive real estate agent for the neighborhood for the next 40 years. He gives them a check for $300 as a thank you for signing an agreement.
Welcome to the world of Non-Title Recorded Agreements for Personal Services or NTRAPS.
Real estate brokerage firms are offering nominal cash to homeowners if they sign a listing agreement that is binding for up to 40 years. Since 2018 these types of NTRAPS have been recorded in property records as covenants and encumbrances on the title to homes. Homeowners have faced penalties of 3% of their property value. The penalties are determined at the sole discretion of the vendor. the penalty is incurred if the homeowner wishes to have the encumbrance removed. This is usually because the homeowner wants to list their property with another real estate agent or for other uncontemplated occurrences such as:
Transferring property title to a family member

Foreclosure

Transfer on death

Conveyance due to divorce

Sale to a developer or other person or entity not involving licensed real estate professionals
The agreements are valid for 40 years compared to the standard listing agreement which is only good for a year. Homeowners are usually not aware of what they are getting into and don't have access to legal counsel.
Real Estate Brokers Have Turned NTRAPS Scams Into A National Pandemic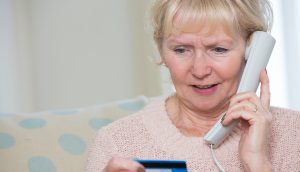 Title Agents and consumer advocates say NTRAPS were first identified in Florida in 2017. The majority of the 25,000 cases in 32 states currently on record happened in 2022.
Currently 15 states have used American Land Title Association drafted bills as a template in state legislatures restricting NTRAPS.
ALTA and AARP representatives held a virtual media briefing on these efforts last week to spread the word to housing professionals and the clients they serve.