LoanDepot Shareholder Lawsuit Alleges Investor Deception and Breach of Fiduciary Duty Plague The Mortgage Firm
LoanDepot is facing another shareholder lawsuit. Plaintiffs in the latest LoanDepot shareholder lawsuit filed it in Delaware.
Plaintiffs allege that investors were misled before its 2021 initial public offering (IPO). This is the latest in a series of legal complications for LoanDepot. 
Hee Do Park filed the lawsuit against the lender's founder and former CEO Anthony Hsieh and the former chief financial officer. Park also named the ex-chief accounting officer, four board members, and the company itself as defendants. Hsieh ended his proxy war with the board over temporarily expanding its membership earlier this year.
Park's 100+ page lawsuit alleges that the mortgage company breached a fiduciary duty and committed corporate waste. The lawsuit also alleges the executive team unjustly enriched themselves in the company's 2021 IPO.
Park alleges that Hsieh and his team failed to fulfill their fiduciary obligations. He also alleges the management misled the public regarding LoanDepot's mortgage lending practices and potential.
Park's lawsuit also suggests that executives were negligent in ensuring adequate disclosure controls were in place. He also alleges executives did not respond appropriately to signs of mismanagement. Thus, this caused significant harm to loanDepot.
Other LoanDepot Shareholder Lawsuits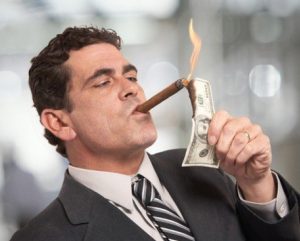 Plaintiffs in an earlier class-action lawsuit was filed suit roughly seven months after the company's February 2021 IPO. Plaintiffs in that case allege that LoanDepot's registration statement was negligent and artificially inflated the company's stock price.
This was followed by another shareholder lawsuit in Delaware federal court in March 2022, which also accused loanDepot's executives of issuing false statements, similar to the previous claims.
LoanDepot is also facing a lawsuit by its former COO, Tamara Richards, accusing Hsieh of instructing employees to close loans illegally without proper documentation, in an attempt to increase the company's loan volume.
According to Park, Hsieh hired Richards to support the company's growth and then pressured her to relax or ignore loan underwriting guidelines to expedite loan closure. Richards refused and subsequently resigned. Post her resignation, Hsieh reportedly led two projects which resulted in the company closing loans in violation of legal compliance.
Park's allegations include claims that some LoanDepot insiders received substantial cash payments prior to the IPO and amassed more than $655 million from the company after it went public. Park further alleges that these practices misled investors and inflated the company's stock price.
LoanDepot's stock price, according to the complaint, fell by 42% after it announced disappointing second-quarter 2021 financial results. Park's lawsuit also accuses LoanDepot executives of wasting company assets by repurchasing company stock at artificially inflated prices.
A LoanDepot spokesman declined to comment on the pending litigation.
In the meantime, federal Judge Colm F. Connolly has consolidated the shareholder's lawsuit with a similar one filed earlier in Delaware federal court.