loanDepot Brass Are Getting A Big Pay Raises While Employees Lose 401(k)s. Are Company Executives Cashing Out Before The Company Implodes?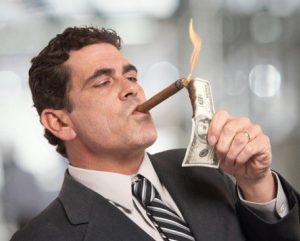 It looks like the loanDepot brass are cashing in and sticking it to employees. In an email last week, CEO Frank Martell reminded staffers that in times like these, there are "no easy answers."
Martell wrote: 
"We must deal with the realities of our market, face the future with determination, and focus on our strengths while addressing our challenges as a team,"
Martell also said:
"Like every other company in our industry, we need to remain very focused on cost management as we navigate expected increases in mortgage rates and the resulting reduction in applications for home loans over the next 12 to 18 months. We will continue to realize savings through things like natural attrition, business process optimization, and reduced marketing and third-party vendor spending."
To that end, Martell detailed the lender's commitment to, "longer-term vision that positions us for future growth-oriented success."
Martell mentioned that loanDepot, which lost $223 million in the second quarter. He also admitted the company has laid off more than 4,000 employees since the end of last year. 
In addition loanDepot was rolling out a Spanish-language mortgage application.
He also said the company was transferring loans from its subservicer to its in-house platform. It was also readying an all-digital HELOC product.
loanDepot Doesn't Tell Employees All The Bad News
"All of this has happened before, and it will all happen again." -J.M. Barrie
Martell took hesitated an extremely long time before revealing the suspension of the employee 401K match program. The suspension goes into effect immediately.
The company would also be closing several offices around its home base of Orange County, California.
loanDepot is also closing offices in Miami, Nashville and Arizona.
loanDepot has seen it's mortgage volumes decrease by more than 60% this year. It also closed it's wholesale division.
However, Martell conveniently forgets to mention in the email that the company's top executives would be receiving generous pay raises. The raises include higher base salaries and bonuses. A loanDepot spokesperson declined to comment on the executive raises and bonuses.
Multiple employees said the combination of the executive pay disclosures and the news of the 401K was tough to stomach.
Does anyone remembers the events leading up to the 2008 financial crisis? This what lender management did months before their respected companies imploded. 
Also, Check Out More Articles About The Imploding Lending Industry On

 Lender Meltdown.