Shrinking loanDepot Takes A $137.5M Hit In 3rd Quarter Due To Originations Declining To $9.8 Billion In Third Quarter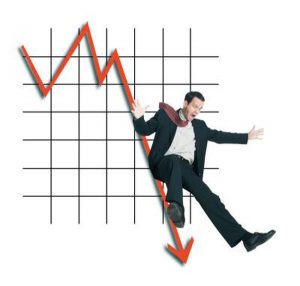 A sever shrinking loanDepot posted it's third-quarter earnings. The numbers show the company's struggles are far from over. 
loanDepot reported its second consecutive quarterly loss in large part to plummeting mortgage production. The company says it expects production to fall sharply in the fourth quarter.
On the bright side, margins improved thanks to the lender's exit from the wholesale channel.
The strategy to navigate the current landscape has been spelled out in the company's so-called "Vision 2025" plan. The plan includes laying off more of the company's staff and boosting liquidity.
California-based loanDepot reported a $137.5 million loss in the third quarter. However, this is far lower than the $223.8 million loss recorded in the previous quarter. A year ago, it delivered a $154.3 million profit in the third quarter. 
Like other lenders, loan origination volume overall dropped at loanDepot. The company saw originations fall from $13.9 billion in the third quarter of 2021 to $12.4 billion in the second quarter of 2022. In addition, they fell again to $9.8 billion in the third quarter of 2022. 
Company executives believe there will be further production declines, with origination volume dropping to between $4 billion and $7 billion in the fourth quarter of 2022. 
Revenues declined 11% quarter-over-quarter and 70.7% year-over-year. 
The gain-on-sale margin inched up to 2.03% in the third quarter. however, the expectation is that margins will rise again in the fourth quarter to a range between 2.10% and 2.70%.   
The firm's total expenses in the third quarter of 2022 fell 22% to $435 million from the previous quarter. Year over year, the expenses dropped 41.6% from $ 744.8 million in the same period of 2021.
loanDepot's headcount has nearly halved from 11,300 at year-end 2021 to approximately 6,100 at the end of September 2022.  
Also, Check Out More Articles About loanDepot And The Imploding Lending Industry On

Lender Meltdown.