Realtors See Commissions Plummet As Home Sellers Are Slashing Prices In Hot Markets As Housing Demand Drops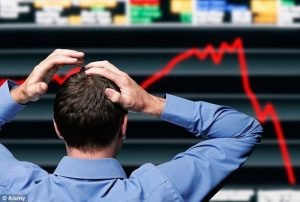 Price drops are becoming increasingly common as home sellers are slashing their prices in some of the most popular housing markets.
Redfin reports more than 20% of sellers dropped their price in seven of the 10 hottest markets. They include Cape Coral, Florida and Sacramento, California, In addition to North Port and Tampa. Both of which are in Florida Atlanta, San Antonio and Phoenix also saw sellers slashing prices. 
The price drops are becoming more common. Industry experts say it is a result of rising mortgage rates. As a result, home buyers are being priced out of the market. 
Areas that saw a huge surge in migration and sharp increases in home prices have seen an abrupt drop-off in demand. Consequently, this is forcing sellers to drop their prices with increasing frequency.
41% of home sellers in Boise, Idaho, dropped their price in April. These sellers account for a 10% increase in the Boise market compared to a year ago. This is also the largest share of sellers in Redfin's analysis.   
Over the past two years, home prices in the area were up 62%, according to Redfin. 
Cape Coral, Florida, was not far behind. 33% of sellers of home sellers dropped their asking price of their homes. In New Orleans and Baton Rouge, Louisiana, 32% and 31% of home sellers, respectively, decreased the price of their home. 
The data also shows that 30% of home sellers in Sacramento decided to drop their price. 
For sellers in these markets are feeling the pinch of the sharp increase in mortgage rates. The increase of mortgage rates has also knocked the wind out of a housing market that had been super-charged by surging migration.
Check Out More Articles About The Declining Real Estate And Lending Industry On Lender Meltdown.