Lawyers Who Just Won The $1.8 Billion Lawsuit Against The NAR Have Filed Another Real Estate Class Action Lawsuit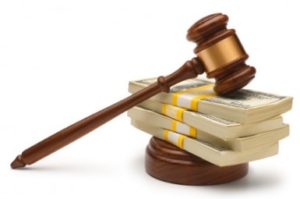 The lawyers who just won the $1.8 billion lawsuit against the NAR over realtor commissions aren't wasting anytime. They have filed a new real estate class action lawsuit. This time they are seeking class-action status covering anyone who sold a home in the last five years.
The lawyers plan a series of legal challenges aimed to disrupt practices in the real estate industry. They aim to reform commissions for agents on home sales and who bears the cost.
Last week, a federal court ordered the NAR and major real estate brokerages to pay nearly $1.8 billion in damages. The jury found that they artificially inflated commissions paid to real estate agents. Thus, violating federal antitrust law. The 2019 class-action lawsuit on behalf of 500,000 Missouri home sellers alleged that defendants conspired to make home sellers pay the broker representing the buyer of their homes.
If treble damages are awarded, the defendants could potentially be required to pay over $5 billion. The NAR and several real estate brokerages are already facing another lawsuit over agent commission rules.
Are NAR Rules Unfair To Home Sellers? A New Real Estate Class Action Lawsuit Says It Is
The lawsuit focuses on an NAR rule requiring home sellers to pay the commission for the buyer's agent when advertising on a local Multiple Listings Service (MLS). This is in addition to covering the commission for their listing agent or broker. The NAR's rules also prohibit a buyer's agent from making home purchase offers contingent on reducing their commission.
Plaintiffs argue that this rule forces home sellers to pay a cost that should be paid by the buyer. They claim the NAR requirement keeps commissions for a homebuyer's agent artificially high.
The NAR contends that offering compensation to buyer brokers is best for consumers. They claim it provides more buyers with access to affordable homes and professional representation.
The association's policies have always required an offer of agent compensation without specifying an amount, according to the NAR spokesman. The NAR also emphasizes that regardless of the offer, it is always negotiable.
As home prices rise, so do agents' commissions.