Finance of America Companies Pulls The Plug On Finance Of America Mortgage After Being Unable To Sell Its Forward Mortgage Unit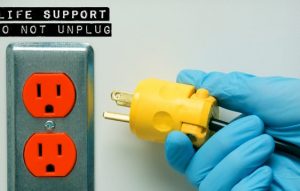 Finance of America Companies has decided to shut down Finance of America Mortgage. The board of directors made the decision following the demise of a deal to sell its retail mortgage division.
The company notified the SEC on October 20th. The company's board of directors has authorized a plan to discontinue operations of the company's mortgage originations segment. However, it will leave open its home improvement channel
FoA will incur pre-tax charges of approximately $145 million to $164 million with the closing of Finance of America Mortgage LLC. The company expects that approximately $15 million to $26 million will be cash expenditures.
FoA said it estimates that the costs to shut down the mortgage business will include: 
approximately $12 million to $18 million in employee severance, retention, and related benefits; 

approximately $5 million to $9 million in lease terminations and other related costs;

approximately $8 million to $12 million in vendor contract terminations and other costs; and

approximately $120 million to $125 million in non-cash charges for the impairment of intangible and fixed assets. 
FoA also states that closing its retail channel will allow it to implement what it calls a "Resource Optimization Plan."
Finance of America Companies Shut Down Finance Of America Mortgage And Implements "Resource Optimization Plan."
This plan will strategically optimize and invest" in its reverse mortgage and commercial mortgage originations segments.
The decision to close FoA Mortgage also comes about 10 days after Finance of America Mortgage announced it would stop funding or purchasing correspondent loans through its forward wholesale and non-delegated correspondent channels next month.
It also ended discussions to sell its retail mortgage division to Guaranteed Rate, according to a former company official. FoA officials declined to comment on effort to sell the division.
In addition, it said it expects to achieve annualized savings of approximately $110 million to $120 million. It added that it expects to realize related savings beginning in early 2023.
FOA reported a net loss of $168 million, or 70 cents per diluted share in the second quarter. It also announced plans to shut down its forward wholesale channel. At the time, FoA said it would halt funding wholesale loans effective December 16th.
FoA states on their website they had 5,500 employees among its divisions. This included the multi-channel Finance of America Mortgage and Finance of America Reverse. In addition, company had Finance of America Home Improvement and Finance of America Commercial. They also had Incenter Mortgage Advisors. Thus, a 20% reduction would amount to cutting 1,100 positions.
Read More About The Pending Lending Apocalypse On 

Lender Meltdown.