Finance of America Plans To Exit Wholesale Lending And Sell Retail Division. Company Will Focus On Reverse Mortgages And Home Improvement Loans.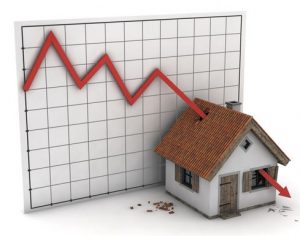 Housingwire is reporting Finance of America (FoA) plans to sell its retail mortgage division. They are also reporting FoA is shutting down its forward wholesale channel.
Former top executives and business partners claim FofA signed a letter of intent to sell its retail business. The company is planning on selling it to competitor Guaranteed Rate. However, negotiations are still in progress and remain fluid.  
FoA originated $6 billion through the retail mortgage channel from January to June. This down 50.7% year-over-year.
The company ranked 33rd among the top U.S. retail mortgage lenders in the period. Meanwhile, Chicago-based Guaranteed Rate was the fourth-largest mortgage lender in retail. Guaranteed Rate posted $32.8 billion in 2nd quarter. This is down 43% year-over-year. 
FoA's wholesale channel is also expected to be shut down by the end of the year. The company originated $3 billion through the wholesale division since the beginning of the year.
FoA has also struggled this year. Industry speculation is the company is planning a restructuring. FoA wants to focus on other lines of business. Company said they plan on focusing on reverse mortgages, commercial lending and home improvement. 
Reverse mortgages have been a ​​bright spot on a red-stained balance sheet for FoA. Reverse volume reached $1.58 billion in the second quarter. FoA saw a 7% increase compared to the first quarter. FoA's reverse mortgage business is up 56% compared to the second quarter of 2021. It's the fifth consecutive quarterly volume record.
FoA's forward mortgage business notched $4.23 billion in funded volume in the second quarter. This is down 17% quarter over quarter and 39% year over year. The company reduced its workforce. As a result, the company saved roughly 35% in costs. This equated to over $100 million annually.
FoA reported a loss of $168 million in Q2. 
Also, Read More About The Lending Industry On

 Lender Meltdown.