Clear Capital Is Terminating 378 Employees Including 108 In California By Christmas. This Equals 27% Of Its Workforce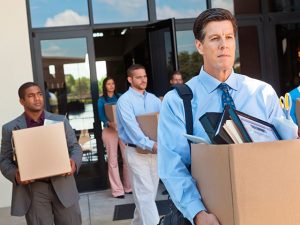 Techcrunch.com is reporting Nevada based Clear Capital is cutting 27% of its workforce.
Clear Capital is one of the biggest real estate valuation and technology firm in the US.
The company is also including 108 employees in California as part of the downsizing. The company filed a California WARN notice on October 11th.
The California WARN Act requires companies to provide employees with 60 day notice before a mass layoff.
The company also has offices in Roseville and Truckee, California. In addition, they also have one office in Bloomington, Minnesota.
Clear Capital CEO Duane Andrews stated in an email:
"Clear Capital is restructuring all company divisions to reduce expenses and support our future business strategy amidst today's housing market reality. This will allow us to refocus the business on key areas and ensure we are on track for sustainable growth."
A company spokesman said the layoffs impact 27% of the company's global workforce. However, he did not elaborate any further about the layoffs.
Clear Capital did not respond to a question about its staffing level prior to the layoffs. However, they announced last November that it had 1,400 employees companywide. Therefore, a 27% cut would mean a reduction of 378 employees. Clear Capital is cutting 108 employees from its California facility. These layoffs have lead to another 270 employees being laid off from its other locations.
General Counsel and CAO Hege Hukari stated in the WARN Notice that the layoffs are, "necessary due to the unprecedented and ongoing conditions of the residential real estate market." 
The notice includes a list of job titles to be affected by the layoffs in Roseville. They include 25 real estate valuation analysists. In addition to five team leads in appraisal quality assurance and four specialist/appraiser experience. The layoffs also include four senior staff appraisers and three staff appraisers. In addition to a host of minor positions in the company.
The company did not say whether affected employees will receive a severance package.
Read More About The Pending Banking Apocalypse On

 Lender Meltdown.