Did Accused Fraudster Michael Strauss Start A Mortgage Company After Abruptly Shutting Down Sprout Mortgage?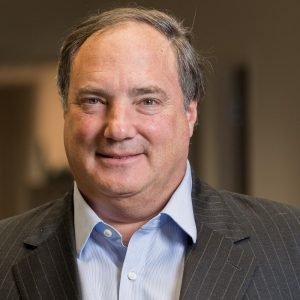 Did accused fraudster Michael Strauss start a new mortgage company? It appears he has and former Sprout Mortgage employees are pissed.
Strauss abruptly shut down Sprout Mortgage in early July. He stiffed his employees out of their last paychecks. Sprout also denied employee severance packages. Strauss even had their health insurance canceled retroactive to May 2022. This left some employees on the hook for huge medical bills. 
The lawsuits quickly came pouring in. Yet, Strauss never did seek bankruptcy protection for Sprout. What happened to Sprout's loan pipeline and it's funding has become an unsolved mystery. 
Yet, Strauss seems to be back in the mortgage business. This seems to baffle industry insiders. Strauss has a $2.45 million mortgage fraud settlement with the SEC to his name.
Strauss registered a company called Smart Rate Mortgage, LLC with a start date on August 1, 2022, in Jacksonville, Florida, according to the NMLS. The NMLS registry also shows that the company has a license to originate loans in Illinois. The Illinois license was issued on November 1, 2022. 
Smart Rate Mortgage is registered to Beth Strauss. Beth Strauss is Michael Strauss's wife. The filing is headquartered at 9424 Baymeadows Road Ste. 250, Jacksonville, Florida.
The address that Beth Strauss listed on the incorporation documents is 610 Park Avenue, New York NY, which the Strauss's are trying to sell for $26.5 million. 
Accused Fraudster Michael Strauss's Smart Rate? 
Smart Rate also only one loan officer registered. Modex reports that the company has no loan origination volume so far. The Smart Rate website mentions that the mortgage lender offers purchase and refinancing, jumbo. In addition to FHA, adjustable and investors loans. 
Industry insiders speculate Strauss took clients who had loans in the pipeline when Sprout shut down. However, it's unclear if Smart Rate originated or bought any loans. It is unknown how the firm plans to fund new mortgages.
A former Sprout executive says Strauss stiffed 600 people owing them more than $60,000.
Another Strike For Michael Strauss?
In 2009, the SEC charged two former executives at American Home Mortgage Investment Corporation with accounting fraud. Those two executives were CEO Michael Strauss and the former CFO Stephen Hozie. The SEC alleged the executives engaged in a pattern of false and misleading claims that concealed financial losses from investors.  
Strauss settled with the SEC. He agreed to pay $2.45 million. The SEC prohibited Strauss from owning or operating another company for five years. 
In 2015, Strauss launched Sprout Mortgage. Sprout was a mortgage lender focusing on non-qualified mortgages. However, surging mortgage rates brought losses to the company in the secondary market. As a result, Sprout shut their doors.
Lawsuits against Sprout have piled up since the company shut down. The company was sued by former employees, vendors and business partners, The company began responding to the lawsuits by denying the various allegations. 
This Article Originally Appeared On MFI-Miami
If you are in need of foreclosure assistance we can help! Call 888.737.6344 to learn more!
Read More About The Pending Housing Apocalypse On

 Lender Meltdown