Suburban Mortgage Is Pulling The Plug On Mortgage Lending But Company Claims They Are Not Shutting Down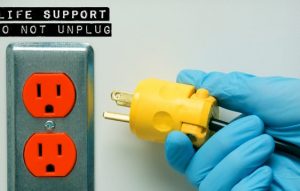 Arizona-based mortgage lender Suburban Mortgage's website is down. The company also disabled employee emails. You would think this is a sign the company has shut it's doors and fired it's employees. 
However, a spokesperson sent a comment to Housingwire stating that this was not the case. The company claims it has decided to conduct an orderly wind-down of our mortgage business. They also stated they were not dissolving or draining cash from the corporation:
Capital and liquidity are not the issue, but the lack of loan production. We built an engine to comfortably produce $35 million in monthly loan production. Our bread and butter has always been purchase business. However, the volume of purchase transactions is no longer fueling this engine. So, we have decided to conserve capital and cash by exiting the origination business.
HousingWire reports executives sent an email on Friday morning. The email informed employees the company was ceasing operations by 4:30 PM on August 26th. The message also did not provide further details. 
Suburban laid off around 80 employees last week with no severance payment. Company did pay their employees their last paycheck on Wednesday. They also assured employees that commissions on closed loans will happen through the end of September.
The company spokesperson said Suburban is maintaining staff to finish processing and underwrite existing loans. They stated they are honoring rate locks. They are also attempting to sell pending loans on the secondary market. But the company is not taking new applications. The company is also maintaining sufficient warehouse lines and banking relationships, They are also complying with regulatory approvals and insurance requirements. In addition, Suburban will continue to produce financial statements.
The NMLS database says Suburban was founded in September 1988. The company also had 38 licensed mortgage loan officers.
Also, Check Out More Articles About The Imploding Real Estate & Mortgage Industry On

 Lender Meltdown.