Queens Leads New York In Mortgage Foreclosures As New York Feels The Pinch Of High Interest Rates And Plummeting Values
A PropertyShark report has revealed Queens leads New York in foreclosures again. Foreclosures in the borough have increased 55% compared to the same time as the third 2019 figures.
PropertyShark found that foreclosures are up through out New York Cityby nearly 100 cases. This is a 49% quarter-over-quarter increase.
The report states:
As New York City home sales slowed over the summer under the pressure of rising interest rates and fears of a recession, the foreclosure sector continued its gradual climb back to pre-COVID levels. And, as expected, foreclosures in NYC trended up.
The report also indicated that New York City totaled 297 foreclosure cases in the third quarter of 2022. This is 59% below the third quarter of 2019. However, foreclosures are up by 49% compared to the second quarter of this year.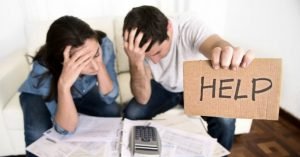 In addition, PropertyShark also found that Queens was the largest contributor to the number of foreclosures in both New York City and New York State.
The report also stated that the 150 foreclosures in Queens represented more than half of the city's total foreclosure activity in the third quarter of 2022. Conversely, Manhattan had the lowest number of cases once again. Manhattan only recorded 15 foreclosures in the entire borough.
Queens had the highest concentration of foreclosures in one ZIP code. That ZIP code was 11412.
11412 had 17 cases of foreclosures. PropertyShark even found that the city's top three ZIP codes by number of foreclosures were all located in Queens in the second quarter. The ZIP codes included 11412, 11434 with 12 cases each and 11413 with 10 cases.
According to PropertyShark, Queens foreclosures have come close to pre-pandemic levels. However, Queens lis pendens remained lower than pre-pandemic levels.
This Article Originally Appeared On MFI-Miami
If you are in need of foreclosure assistance we can help! Call 888.737.6344 to learn more!
Read More About The Pending Housing Apocalypse On

 Lender Meltdown