Luxury Housing Market Sees Buyers Flee Thanks To Rising Interest Rates And Volatile Stocks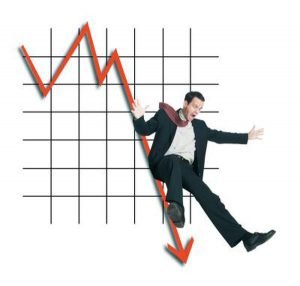 The luxury housing market is finally bust. After a record breaking two year run, the party is abruptly over.
Real-estate agents in places like New York, Los Angeles, and the Hamptons say the frenzied deal making and record-setting prices that characterized the past few years is over. There are a number of reasons for this. The first being the growing disconnect between what sellers want and what buyers will pay. Meanwhile, buyers are grappling with inflation and this year's interest-rate hike. They are also dealing with a volatile stock market and Gas prices.
All of this is giving buyers anxiety. Thus, this effectively killing luxury home sales.
Real estate expert define luxury homes as the top 5% of the market. Redfin says homes in this group dropped 18% 2/1/2022 through 4/30/2022 compared with the same period in 2021. That is the biggest decline since the pandemic started. Luxury home sales plunged 23.6% during the three-month period between 4/1/2020 and 6/30/2020 compared with the same period in 2019.
Prices are still holding. However, they are unlikely to keep reaching new heights as buyers retreat.
Redfin says the biggest drops in luxury sales took place in Nassau County, NY. Nassau County saw luxury home sales plummet. Sales fell by 43.5% for the three-month period between 2/1/2022 and 4/30/2022 compared to 2021. Oakland, CA saw a 35.1% decline during the same period. Redfin data shows Palm Beach County's luxury sales were down 32.8%.  
In Manhattan, luxury sales were initially slow to rebound. However, by the end of 2021, contracts on properties above $4 million hit levels not seen since at least 2006. In the week before Memorial Day, there were 21 contracts above $4 million, slightly lower than the 10-year average of 26 for that time period. 
This Article Originally Appeared On

MFI-Miami.
Check Out More Articles About The Declining Real Estate And Lending Industry On Lender Meltdown.