FHA To Cut FHA Mortgage Insurance Premiums By 30bps On March 20th. White House Says Homeowners Will Save An Average Of $800 Annually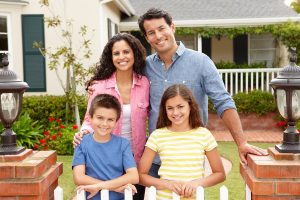 The Biden Administration announced that FHA Mortgage Insurance premiums be decreased by 30 basis points. FHA charges premiums on the loans they underwrite. FHA charges the fee on top of the monthly principal and interest payments. The White House expects new homeowners to save about $800 a year on MIP.
HUD will reduce its annual mortgage insurance premium from 0.85% to 0.55% for most new borrowers. 
The premium reduction will take effect on March 20. The White House said the reduction is reflected in the President's Fiscal Year 2024 Budget.
FHA-insured mortgages accounted for 7.5% of home sales in the third quarter of 2022. The FHA reduction plan is targeted at homebuyers who otherwise may not be able to achieve homeownership. 
The Mortgage Bankers Association believes the lower premiums will expand homeownership opportunities. They also believe it will provide critical relief in time for the spring buying season. The MBA also agreed with the Biden Administration that it will help minority homebuyers. 
FHA insures loans with a small down payment and more flexible underwriting. Thus, this enables families to begin building wealth through homeownership earlier than they otherwise might. FHA loans also provide an open door to credit-worthy borrowers. More than 80% of FHA borrowers are first-time homebuyers. People of color also make up over 25% home buyers with FHA loans. 
The average home purchased with FHA-insured mortgages cost around half the price of the overall national median home. FHA borrowers also have an average mortgage amount of less than $270,000.
The MBA also stated they favor the reduction ensuring a robust FHA program because it protects taxpayers and offers affordable homeownership opportunities for families in underserved communities.  
Also, Check Out More Articles About The Imploding Lending Industry And FHA Loans On

Lender Meltdown.