Legal Issues And falling Mortgage Originations Cause Wells Fargo 3rd Quarter Earnings Take A $2 Billion Hit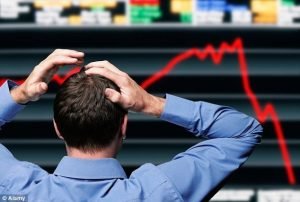 Wells Fargo 3rd quarter earnings continued to take a hit from its legal problems. The slowing housing market also didn't help.
On Friday, the nation's third-largest bank reported net income of $3.53 billion. This is 85 cents per diluted share. Profits were down 31% from the same quarter last year.  After adjustments, the bank earned $1.30 per share. The good news is this beat analysts estimates of $1.09 per share.
In all revenue for the bank was $19.51 billion. This is up 3.6% from $18.83 billion a year earlier. 
The bank said they were significantly impacted by the $2 billion hit in operating losses. This was caused by related a variety of historical matters including litigation and customer remediation. In addition to regulatory matters.
It continues to operate under federal consent orders related to its 2016 fake customer accounts scandal.
The bank also set aside $784 million as a provision for credit losses. This was only after reducing its provision by $1.4 billion in the same quarter last year.
Wells Fargo's noninterest income in the quarter took a hit. Non-interest income fell 25% to $7.41 billion YOY. The loss was driven by a decline in mortgage banking income on lower originations and gain-on-sale margins.
Home lending overall totaled $973 million. This is down 52% YOY on lower mortgage banking income.
The housing market has slowed as mortgage rates have soared since the third quarter of last year. Rates this week increased to 6.92%, the highest level in 20 years and more than double the 3.05% rate a year earlier.
That affected Wells Fargo, which saw home lending originations fall 59% to $21.5 billion from a year earlier.
The bank has eliminated 322 jobs at its home-lending division in Iowa so far this year.
Wells Fargo CEO Charlie Scharf said the bank's top priority is to strengthen the company's risk-and-control infrastructure. 
Scharf says the bank is positioned well and it will continue to benefit from higher rates and ongoing disciplined expense management.
This Article Originally Appeared On MFI-Miami
Read More About The Pending Banking Apocalypse On

 Lender Meltdown.