PennyMac Financial services Has Cut Nearly 500 Jobs Since March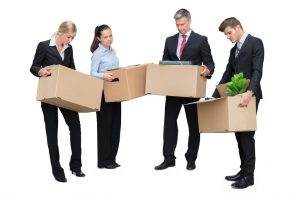 Mortgage lender Pennymac Financial Services has laid off an additional 32 employees in July. PennyMac has laid off a  total of 475 employees since March 1st. 
This is the California-based company's third round of layoffs this year, as Pennymac had a workforce reduction of 236 employees in March and cut another 207 staff members in May.
The workforce reduction includes seven data science management employees and four senior analysts. In addition, PennyMac also laid off three data scientists. The cuts mainly focus on vice president positions. These senior management positions included areas such as financial risk and secondary market. In addition to portfolio investment.
PennyMac VP of Human Resources wrote in a letter to the EDD:
Bumping rights do not exist for these positions and employees are not represented by a union. 
Pennymac is scheduled to report its second-quarter earnings on August 2nd. However, an estimate from Inside Mortgage Finance puts Pennymac as the fourth-largest U.S. mortgage lender by volume in the period. 
Pennymac reached $26 billion in originations from April to June. This is down 21.8% quarter-over-quarter. 
In the previous three months, the company reported to the SEC total loan acquisitions and originations of $33.3 billion in unpaid balance, down 29% from the previous quarter and 50% from the first quarter of 2021. 
In the first quarter, its net income dropped more than 50% from the same period in 2021. However, the company still reported a pretax net income of $234.5 million from January to March. PennyMac's income numbers are unchanged from the prior quarter.
PennyMac CEO David Spector said:
The unprecedented increase in mortgage rates resulted in lower overall industry origination volumes. This left originators and aggregators who still hold excess operational capacity competing for a much smaller population of loans.
Also, Check Out More Articles About The Declining Real Estate And Lending Industry On Lender Meltdown.