A New Jersey Father And Son Duo Are Indicted For $2.5 million Mortgage Fraud Scheme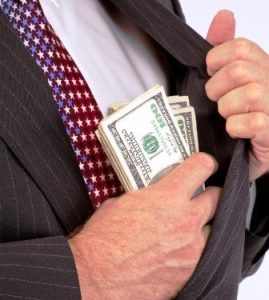 A New Jersey grand jury indicted a New Jersey father and son duo from Bergen County for mortgage fraud. The New Jersey AG alleges the pair defrauded investors and mortgage lenders of more than $2.5 million in the Jersey Shore.
Prosecutors indicted 65-year-old George Bussanich Senior and 43-year-old George Bussanich Junior on charges of conspiracy and theft. In addition to money laundering in connection with the scam. Prosecutors allege the scheme involve the purchase and renovation of residential homes for the purpose of profitable resale. These properties are also know as "fix and flip" properties. Authorities also allege allege they committed the fraud from August 2018 to March 2020.
Another Family Member Was The Ringleader Of The Scheme
The New Jersey AG's office stated the scam was led by another family member. They say the ring leader was Melanie Whitney. Whitney is the daughter of Bussanich Senior and sister of Bussanich Junior. Whitney pleaded guilty to theft by deception on March 7, 2023. She is awaiting sentencing.
The scam involved Whitney misleading two investors into partnering with her to invest in residential properties. The investors would purchase the  "fix and flip" properties and renovate them. Then sell the properties for a profit. The mortgage lenders provided additional financing to purchase and renovate the homes. Financing of the properties was based on the increase in property value anticipated from the renovation work.  
Meanwhile, she concealed the true roles of her father and brother in the alleged scam from the victims.
Prosecutors allege that the father and son duo largely diverted the victims' money for personal using entities they controlled.
Both Bussaniches allegedly laundered the stolen funds through bank accounts and corporate entities they controlled. Prosecutors allege the duo laundered the money to promote the scam and conceal their involvement. In addition, it was also done to disguise the nature of the stolen money. Bussanich Junior allegedly submitted false loan applications to a lender  to obtain financing for the real estate investment scam.