Mortgage Loan Originations Down 57% Since Beginning Of The Year. Rate Locks Fell 8.9% In August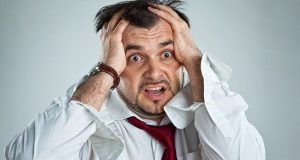 Black Knight Inc. says mortgage loan originations fell by 57% since the beginning of the year and in August, they fell to a four-year low. Originations also fell nearly 9% from July.
The mortgage data provider released its Optimal Blue Mortgage Market Indices (OBMMI). The OBMMI is a report that reviews a series of key market indicators to capture mortgage lending activity.
The OBMMI shows overall rate locks in August fell 8.9% from July. The repost also shows they were down 57.1% from January 1st as originations continued to adjust to affordability challenges and a higher rate environment.
The benchmark 30-year rate crept back up through August to finish the month at 5.89%. This is a jump of 50 bps from July to the highest level since 2008.
Refinances fell 13.9%. Cash-outs had been somewhat insulated early in the rate cycle. Yet, they were also down 8.9%. Purchase locks that account for 82% of volume were down 8.7% from July and 28.2% year over year.
Government-backed FHA and VA locks expanded market share over conventional and nonconforming products for most lenders.
Borrower credit scores remained unchanged overall. On average, homeowners with scores for cash-out refinances rose to 695. However, scores on rate/term refinances dropping one point and purchase scores remaining unchanged.
Purchases make up 82% of rate locks. This is the largest share since Optimal Blue began tracking the data in 2018. The OBMMI report indicates this is a result of high home prices and a lack of inventory. In addition to a higher rate environment. However, those volumes are under pressure as well.
The monthly Black Knight OBMMI report draws information directly from origination pipelines. As a result it provides a comprehensive and timely sense of monthly market trends.
Read More About The Imploding Lending Industry On 

Lender Meltdown.