Massive Wall Street Layoffs Of Junior Bankers Is Imminent As Banking Giants See Profits Plummet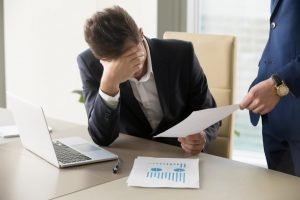 Wall Street spent the past year acting like the financial bulimics they are. They spent the past year binging on bankers and now they are leaning over the world toilet ready to puke it all out. Junior bankers are predicting to see massive Wall Street layoffs
Junior executives are hearing rumors of mass layoffs. Thanks in part to soaring interest rates and recession fears. Wall Street fearful of the pending recession have put IPOs and mergers on hold.
It's an about-face from last spring. Last year, junior bankers at Goldman Sachs griped to their bosses a leaked Power Point presentation about 100-hour work weeks. They claimed those working conditions were endangering their mental and physical health.
JPMorgan has already began laying off hundreds of bankers in its mortgage division. Insiders suggest bankers focused on SPACs could next. Those job cuts could be coming in a matter of weeks.
Last year, Goldman Sachs, JPMorgan and Morgan Stanley hiked salaries for entry-level bankers to unprecedented heights. This was part of their feeding frenzy for so-called "blank check" companies, or SPACs. SPACs are a new vehicle for taking companies public quickly. This sparked a unprecedented deal volume last year as the pandemic waned.
But those deals have since dried up. Thus, setting the stage for job carnage. Matter of fact, JPMorgan revealed its investment banking fees tanked 54% in the most recent quarter, Morgan Stanley said its equity underwriting fees were off 86%.
One source told the NY Post:
Jamie Dimon isn't going to let people sit on the payroll not doing anything for long.
Wells Fargo's Mike Mayo also told The Post:
My advice to investment bankers is don't spend this year's bonus in the Hamptons just yet.
This article originally appeared on 

MFI-Miami.
Also, Check Out More Articles About The Declining Real Estate And Lending Industry On Lender Meltdown.