Keller Mortgage Does Another Round Of Mass Layoffs. Is The Mortgage Affiliate Of Keller Williams In Trouble?
Keller Mortgage conducted its second round of layoffs in 2022.
Th company says the cuts were a result of 'macroeconomic' conditions. The Ohio-based lender is an affiliate of real-estate franchiser Keller Williams
Keller Williams spokesman Darryl Frost confirmed that the staff reduction occurred Monday:
"In light of macroeconomic market conditions, on Monday of this week we further restructured the mortgage operations group within our Keller Mortgage business. We remain committed to assisting our impacted employees and to growing our mortgage offerings over the long term."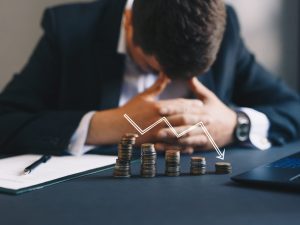 The company did not said how many employees were affected. However, Frost did say the cuts did not affect sales and sales support staff or loan officers
Keller Mortgage underwriter Heather Montgomery wrote on LinkedIn that she was part of a mass layoff at the company. She did not elaborate on the number of people affected.
Company officials also met individually with the affected employees on Monday. The company offered severance pay and told affected employees they would receive health benefits through the end of the month.
Frost also stated:
"All impacted individuals are welcome to apply for other positions in the Keller Williams ecosystem."
This is the second time this year the company has reduced staff. The company conducted it's first layoffs in May.
That followed layoffs in October 2021. Inman.com also reported that round of layoffs affected 150 new recruits. This was about one-third of company's new hires at that time. Unfortunately, the company apparently grew too quickly.
NMLS data indicates that Keller Mortgage had 136 mortgage loan originators. Keller Mortgage has written about $2.5 billion in loans so far this year. The company's total volume is also down nearly 57%.
In his emailed statement, Frost said the company would have "nothing further to add."
Also, Check Out More Articles About The Declining Real Estate And Lending Industry On

 Lender Meltdown.