JPMorgan Chase 3rd Quarter Profits Plummet 17% But They Still Beat Analysts Expectations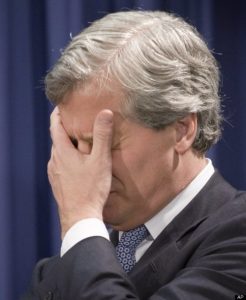 JPMorgan Chase 3rd quarter earnings report is full of a mixed news. The bad news is that the bank's profits plummeted by 17%. Yet, the report indicated the bank faired better than analysts expectations even as its net income fell.
The JPMorgan Chase 3rd Quarter earnings report stated a net income of $9.7 billion or $3.12 per diluted share. This is down by double digits at 13% from the second quarter and down 17% from a year earlier. The year-over-year results beat the consensus estimate of analysts. Zacks Investment Research Analysts expected earnings of $2.98 per share.
Third-quarter revenue increased 10% to $33.49 billion. This is due to higher interest rates caused by the Federal Reserve's efforts to rein in inflation. This also increased net interest income by 34% to $17.6 billion in the quarter.
The bank also reported net revenue from home lending was $920 million. This is down 8% from the second quarter and 34% from the third quarter of last year.
The bank said the decline was predominantly driven by lower production revenue. However, this was partially offset, it said, by higher net mortgage servicing revenue.
Noninterest revenue was $15.9 billion. This is down 8% due to lower investment banking fees and $959 million of net investment securities losses. In addition to lower net production revenue in home lending.
CEO Jamie Dimon praised the bank's performance in the quarter. He noting that its Consumer & Community Banking segment once again ranked No. 1 in U.S. retail deposits. Dimon also said JPMorgan Chase was the fastest-growing among the Top 20 U.S. banks. He also noted that JPMorgan Chase is now No. 1 in the Top 3 largest markets.
In addition, he stated the bank's average deposits were up 9% and debit and credit card sales were up 13%.
This Article Originally Appeared On MFI-Miami
Read More About The Pending Banking Apocalypse On

 Lender Meltdown.