Homebuyers Are Canceling Deals At A Record Pace Due To Housing Affordability Issues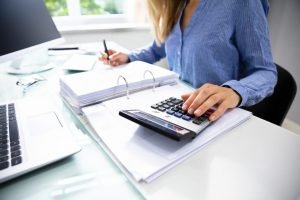 Home buyers are canceling sales at record pace. Prospective homebuyers are grappling with affordability issues. However, a Redfin report states the shifting market conditions are allowing buyers to increase their bargaining power.
Roughly 63,000 deal under contract fell through in July nationwide. This is equivalent to 16.1% of the homes that went under contract that month. This is the highest percentage in Redfin's records.
The share of homes that fell out of contract was 15% in June and 12.5% a year prior.
Redfin attributes the increased share of homes falling out of contract to higher mortgage rates. This has caused monthly mortgage payments to rise nearly 40% year over year. As a result, this has sidelined some prospective homebuyers. It has also hastened the decline in homebuyer competition, which has given buyers in some metros a bit of bargaining power. Smart buyers are including contingencies in their offers.
Markets Where Homebuyers Are Canceling Deals In Record Numbers
Jacksonville, FL has the highest number of cancelations out of the 93 metro areas in the Redfin analysis.  In July, roughly 800 agreements or 29.3% of contracts fell through.
Jacksonville was also joined by five other Florida metro areas. Lakeland had 26.2%. Orlando only had 24.5%. Palm Bay also had 24.5%. Deltona had 24% and Pensacola 23.6%. Four other cities topped off the top ten. They included Las Vegas in 7th place at 27.4%. New Orleans placed 8th at 25.9%. San Antonio (25%), and Atlanta (23.7%) finished off the top-10 with 25% and 23.7%.
Redfin also attributes the high share of called off contracts in Florida to the state's high price growth. This has caused competition to slow even further as mortgage rates have risen.
New York And New Jersey Show The Least Cancelations
Surprisingly, New York and New Jersey were at the other end of the spectrum. Newark, New Jersey had the lowest rate of deal cancellations. The market only saw about 75 agreements falling rough in July. This represented only a meager 2.7% of all homes that went under contract.
Nassau County, New York on Long Island only saw 5.9%. Rochester, New York had 6.9% of real estate deals fall through. New York City only had 7.1% of deals fall through. 
Agents also are advising sellers to make sure their homes are in top condition. In addition, agents are telling to stand out from any competition.
This Article Originally Appeared On MFI-Miami.com.
Also, Check Out More Articles About The Imploding Real Estate Industry On

 Lender Meltdown.