Desperate Fannie And Freddie Are Accepting On-Time Rent As Credit In New Underwriting Guidelines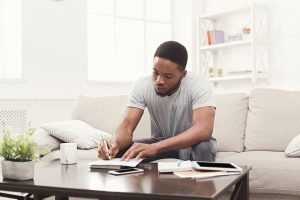 Fannie Mae and Freddie Mac are expecting to see a drop in revenue with the pending recession. As a result, a desperate Fannie and Freddie are resorting to a new tactic to get people qualified for mortgages.
The GSEs are using on-time rental payments to qualify first time homebuyers. Fannie Mae began doing this in November 2021. Freddie Mac's program starts next week.
Freddie Mac announced its underwriting system will accept on-time rental payments. The GSE also said that it hopes to incentivize "responsible" renters to make a leap into homeownership.
Freddie will also begin offering this option starting July 10. The new underwriting system will allow mortgage lenders to submit a borrower's bank account data. The data must show a 12-month streak of on-time rent payments to its automated underwriting system.
Desperate Fannie And Freddie Aim To Make GenZers And Millennials Homeowners
Freddie Mac CEO Michael DeVito said that millions of potential borrowers lack a credit score or credit history. As a result, they have been locked out of the housing market.
The borrower can also give the GSEs permission to access their bank account data from Zelle, Venmo or PayPal.
Millennials and Gen Zs make up the largest group of potential homebuyers today. Yet, they are finding it difficult to jump into homeownership.
In November 2021, Freddie Mac announced that it wanted to encourage multifamily landlords to report positive rental payments to the credit bureaus to give renters a better shot at qualifying for a mortgage.
Freddie Mac is following in the footsteps of Fannie Mae. Fannie Mae announced in August 2021 that on-time rental payments would factor into its underwriting calculations.
Fannie says a first-time homebuyers' a history of rent payments makes a "significant difference" in qualifying for a mortgage.
GSE Research last year also indicates 17% of denied applicates could have received an lending approval if their rental payment history had been considered.
This article originally appeared on

 MFI-Miami.
Also, Check Out More Articles About The Declining Real Estate And Lending Industry On Lender Meltdown.